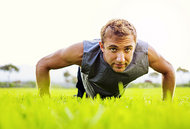 Think you can't get a great workout in only 6 minutes? Try these eight exercises and decide for yourself. We think you'll be too out of breath to object – and too pleased with the results to complain. Perform the following exercises consecutively for 30 seconds apiece, resting only to transition from one exercise to the next (15 seconds max). The only...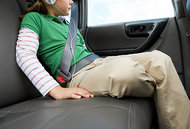 Since opening my clinic in 1992, I have treated numerous individuals with soft-tissue traumas resulting from a motor vehicle accident (MVA). According to the Centers for Disease (CDC), approximately 6,400 adults are injured daily in a crash. While seat belts reduce serious crash-related injuries and death by 50 percent, when improperly worn, they also...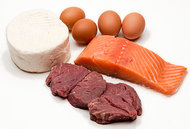 Most of my patients, in my clinic of integrative medicine in San Jose CA, will tell you that I am more of a fan about eating a higher protein diet than I am at eating a higher starch diet. But, no matter how good something can be for your health, too much is never good in regards to anything in life. This is the same when it comes to a high protein diets.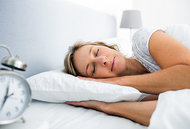 Sleep apnea may or may not be something most of you have heard about. But I bet someone you know has it but either they or you or both don't know about it. Sleep apnea is the term we use when someone has episodes of not breathing while they are asleep. This can occur for many reasons and we'll definitely get to that, but let's first start with some signs...
Inflammation is big business, evidenced by not only the laundry lists of medications patients bring me aimed at managing inflammation, but also the never-ending stream of advertisements for anti-inflammatory supplements that constantly find their way to my desk. With an aging population looking to live longer and function better in their later years,...
There have been many studies about the benefits of having optimal levels of vitamin D. Now, a few recent studies point to why this matters so much. New research showed people with low vitamin D levels are more likely to die from cancer and heart disease and to suffer from other illnesses.