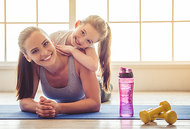 Back pain is bothersome enough when it only lasts a short time; when it keeps coming back or doesn't ever really go away, it can change your life. Of course, that's where spinal adjustments provided by your chiropractor can help, both to deal with the initial pain and help prevent its recurrence. But your chiropractor's probably told you other things can...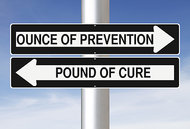 In recent years, we have been told to increase consumption of omega-3 and omega-6 fats in our diet. Unlike other types of fats, the human body cannot manufacture these fats on their own and need to be consumed in the diet. In other words, they are considered "essential." Let's examine these important fats and why their ratio is so important when it comes...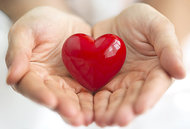 OK, let's make cardiovascular health simple, particularly if you're getting up there in years and are a bit worried (since heart problems generally take awhile to manifest): The more of these seven health behaviors you adopt, the more likely you are to a) live longer; b) suffer fewer heart attacks and strokes – no matter how old you are. Ignore some (or...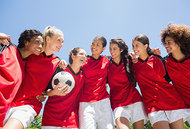 The concussion conversation is loud right now, to say the least. With increasing reports of concussion-related health issues in athletes, to higher reporting rates and substantially more research on the topic than in years past, we're learning how concussions can impact our health (in both the short and long term) more and more every day.
Get the Most Out of Your Workout
By Dr. Jasper Sidhu
Want to know the secret fountain of youth we all seem to be chasing, no matter our age? It's definitely not a new pill and much better than a complex diet that can be difficult to follow even for a short period of time. The closest thing to a fountain of youth is exercise.
We've been talking a great deal about sleep lately because, well, it's that important when it comes to your health. Sleep dysfunction (not getting enough on a regular basis, insufficient quality in terms of waking up refreshed and revived, irregular sleep patterns, etc.) has been linked to various negative health outcomes including lower academic...