The Digital Age has brought with it costs and benefits, with one of the greatest costs, at least if you ask many parents, being the amount of time their children are immersed in potentially dangerous, distracting, mind-numbing "screen time" via cellphones, laptops, tablets and all other manner of electronic devices. But don't think you're the only ones...
If you've ever experienced back pain, whether acute or chronic, there are a few facts you should know. First, you're not alone; studies suggest 80 percent of adults experience at least one episode of low back pain in their lifetime. Second, thousands of people undergo back surgery every year for back pain, putting their bodies at risk for surgical...
While aging as a whole is inevitable, some aspects of aging may actually be caused by a simple vitamin deficiency. That's right – wrinkles, stiff muscles and decreased athletic performance can all be symptoms of just one micronutrient deficiency: vitamin K2. Although K2 was discovered about 80 years ago, scientists are just now beginning to understand...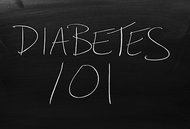 As opposed to type 2 diabetes, which the Mayo Clinic states "develops when the body becomes resistant to insulin or when the pancreas stops producing enough insulin," with excess weight and inactivity both seen as contributing factors, type 1 diabetes is characterized by the complete absence of insulin production. Regardless of the type, however,...
If you're nuts about nuts, you're in luck: besides tasting great, they're also a tasty way to help reduce your risk of heart disease, and the research continues to prove it. According to one of the latest studies, published by the Journal of the American College of Cardiology, eating nuts five times or more a week reduces the risk of developing...
We're all seeking the fountain of youth and marketers are capitalizing on it. (Global demand for anti-aging products, treatments and services was valued at 140.3 billion in 2015, according to Zion Market Research.) The truth is there is no magic pill or cream to prevent aging, but there's something that comes darn close: exercise.