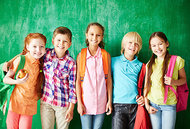 Depending on where you live, the school year's just begun or is right around the corner. Yes, another year of learning and growth for the entire family – a point often overshadowed by what many consider a patience-testing, stress-magnifying nine-plus months. Fortunately, simple strategies can streamline the school year and help you keep your sanity...
The average American consumes approximately 60 percent of calories from sugar, flour and refined oils. A donut is a good example of a so-called "food" that represents these calorie sources. We also consume a considerable number of calories from French fries and ketchup, each of which began as vegetation, but after refinement represents more sugar, flour...
Slump away at your desk, scrunch your shoulders to type another text message, bend and lift without protecting your back – what harm can it do? Actually, the health consequences of poor posture, whether temporary or chronic, are numerous and life-changing. Here's a short list that will hopefully prompt you to stand / sit straight and tall from this point...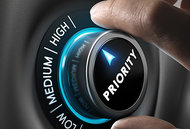 By Editorial Staff
1. DON'T WAIT FOR A RAINY DAY Procrastination does little good for your mind, body or soul, although at any given time, the procrastinator thinks they're doing themselves a service by putting something off until "later." 2. YOUR HOME IS YOUR GYM No, we don't mean turning your pristine home into a maze of weight racks, elliptical machines and other gym...
Putting a fresh twist on the adage, "An apple a day keeps the doctor away," research suggests healthy lifestyle habits may be the key to a long life. A recent study compared the health and longevity of Amish adults with average Caucasian adults living in the same area. The Amish people live a much healthier lifestyle and historically don't believe in the...
We all know the health benefits of exercise, but do you know the benefits can be realized whether we're 20, 40, 60 or 80 years old? Case in point: A recent study investigated the value of a low-impact exercise program using elastic bands. The eight-week, 40-minute-per-session (four days per week) program involved elderly women, with a control group that...