Why take your kids to the chiropractor? For many of the same reasons every adult should be visiting a chiropractor on a regular basis. Plain and simple, your quality of life improves with chiropractic care. Look no further than a study published in the Journal of Alternative and Complementary Medicine, which evaluated nearly 900 children ages 8-17 who...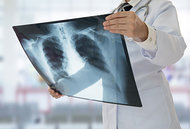 E-cigarettes can contain varying amounts of nicotine and in that regard, have been proposed as an effective way for cigarette smokers to taper their use and eventually quit. However, as more research emerges, it's becoming clear that e-cigarettes have their own laundry list of health risks, particularly concerning for nonsmokers who aren't using the...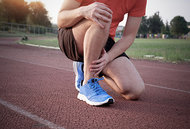 Ankle sprains can sideline you for a few days, a few weeks or even longer, depending on the severity, but at some point, after the swelling subsides, it's important to initiate simple movement strategies to help stretch the area and strengthen it so the injury won't repeat itself. Fortunately, the most common exercises recommended by experts, including...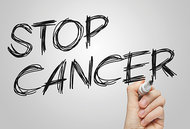 Abundant research suggests your diet can influence the development of cancer, so it stands to reason that the foods you eat if you're suffering from cancer could impact the course of the disease. If you think we're just speculating, don't take our word for it; consider the latest research on the subject, which suggests your diet could influence whether a...
A few issues ago, we discussed how ibuprofen may negatively impact men's fertility. Well, iodine deficiency can have a similar effect on women. Let's learn about iodine and why women should ensure they're getting enough (but not too much), particularly if they're trying to conceive a child.
If you're blessed to be in a stable financial position, enjoying your golden years of retirement may include a cruise to, let's say, the Mediterranean. If you're not that fortunate, don't be too depressed. You can reap countless health and wellness benefits from the comfort of your own home just by eating like the Mediterraneans do.