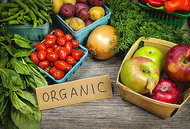 When you go grocery shopping, do you notice the words "whole grain" canned pasta, "organic" candy and soda that contains "antioxidants"? How likely are you to buy these without actually noticing they are not health foods? Very likely, according to researchers. Recently in the journal Food Studies, found that the majority of consumers want to make...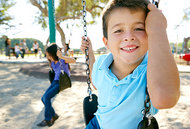 Common sense and science suggest that as parents, we exert a tremendous influence, for better or worse, on our children. When it comes to exercise, an adult couch potato effectively nurtures a child couch potato, who then becomes yet another adult couch potato years down the road - a vicious cycle of inactivity that increases disease risk. Get off the...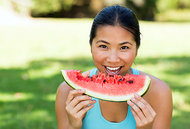 Improving your digestion will do more for your health than you think. Good digestion is key when it comes to having a strong immune system. A large portion (up to 70 percent of your immune system) can be found in your digestive system. In order to make sure you are maintaining good overall health, you must ensure that you are doing all you can to have...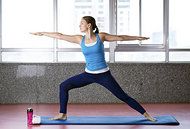 Yoga often triggers the thought of "flexibility" and I have heard too many times to count "I am not flexible so I can't do yoga" and that feeling of being inflexible is just one reason why you should have a regular yoga practice. Yoga is not about putting yourself into the form of a pretzel but it is about connecting mind and body through breath and...
Stress plays a huge factor in anyone's overall health. The reason is because it affects you in your mind, your body, and your lifestyle habits. When people are stressed, many people stop doing some of the things they used to do that's healthy such as exercising, eating healthy, making time to see friends and loved ones, and getting quality sleep. Stress...
Most of my patients in my integrative medicine clinic know that I am not always a big fan of fruits for patients of mine who have high triglycerides or pre-diabetes/diabetes and also for those trying to lose weight. But I don't want them and I don't want you to think that I don't like fruits in general.