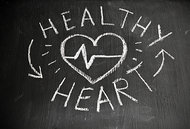 High blood pressure can be life-threatening, pure and simple. In fact, high BP (known clinically as hypertension) is a risk factor for heart disease and stroke – two of the major causes of death. Aerobic exercise, a healthy diet and not smoking are three natural ways to lower your risk of high blood pressure, but unfortunately, too many people with high...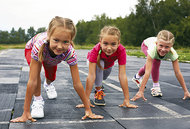 We should all encourage children to participate in daily physical activity because of the profound anti-aging, disease-preventing benefits exercise provides, but there's another reason, according to recent research: being fit can make you a better student. In the study, researchers discovered that 9-10-year-olds who performed better on a treadmill test...
The Right Position Makes All the Difference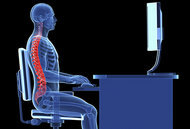 By Dr. David Ryan
More than 90 percent of all office workers use a personal computer, but whether they use it correctly is debatable. By "correctly," I'm not referring to whether they know how to download files, format documents, troubleshoot error messages or prevent e-mail viruses from attacking. I'm talking about having your computer monitor, keyboard, chair and...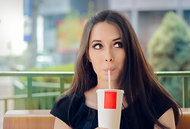 You're trying to drop a few pounds (or more), so soda and other sugar-sweetened drinks are a no-no. But what about the diet variety? After all, it says "diet" right in the name – what harm can it do? Actually, evidence suggests diet sodas and other "diet" beverages ("zero calorie," etc.) can derail your weight-loss plans.
Choosing a restaurant when you're trying to maintain a healthy diet is always a challenge. Many of us are faced with the dilemma of having to break our diets when we eat out or abstain from eating completely, as restaurants are notoriously known for having a limited number of healthy options.
At this point, you should be well-aware that when you take any medication, you could experience an unwanted side effect, from minor to severe. Common minor side effects include fatigue, dizziness, nausea, and so on; while severe (read: life-threatening) side effects include liver damage, increased risk of bleeding, etc. (depending on the drug being...