If you're thinking cold season is still far off, you've made your first mistake. Cold season officially begins in August or early September, according to statistics, getting progressively worse and lasting all the way until late March or early April. That means you and your family are at risk today and every day for quite a few months. And keep in mind...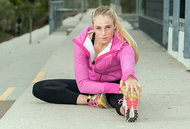 Anyone whose been a teen, lives with a teen or even knows a teen understands the teenage years can be challenging for all concerned. For teenage girls, those challenges include an often-unhealthy focus on body image and weight. The all-too-common consequence: unhealthy eating habits, particularly not eating enough. While this can have dire health results...
When you feel stressed, how do you react? You've probably developed a long list of stress-reduction strategies to help you through even the toughest day. And yet sometimes, we bet that's still not enough. Now imagine you're a child, without the benefit of those stress-reducing strategies, and often without the experience and mental maturity to know what...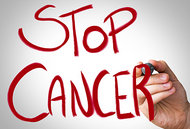 An estimated 36 percent of women are now considered obese. The importance of this statistic has nothing to do with image, beauty or perception, none of which should be influenced by a woman's weight; it's concerning from a pure health perspective, because obesity has been associated with numerous negative health consequences including diabetes,...
Older patients at risk for fragility fractures (including one of the most debilitating and dangerous, a hip fracture) often take prescription medications for other health conditions that can actually increase fracture risk by increasing the risk of a fall or reducing bone density, for example. The problem is compounded if patients continue to take risky...
We're all doing our best to find a little happiness in this often-troubling world, and now research provides evidence it may be as simple as making regular trips to the fruit and vegetable section of your favorite grocery store. According to the study of more than 12,000 adults, consuming approximately eight servings of fruit and veggies daily over a...