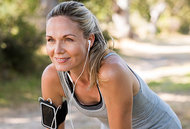 If you think consistent exercise is only good for reducing your risk of developing obesity, diabetes, cardiovascular disease, cancer and myriad other health issues, listen up: For women, particularly middle-aged women who experience frustrating hot flashes during menopause, exercise may reduce those symptoms as well. A pair of studies examined the...
Does your company offer chiropractic care as part of its wellness program? Does your company have a wellness program in place at all? It's time, suggests a new position paper highlighting the financial, clinical and patient-satisfaction benefits of providing chiropractic care at on-site corporate health clinics. With clinics of this nature predicted to...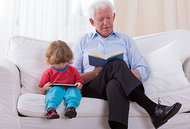 It's said reading is fundamental, and new research suggests it could also help keep you healthy, in the form of living longer. A study involving more than 3,500 adults over the age of 50 evaluated the likelihood of dying over a 12-year tracking period after categorizing subjects into one of three groups based on their reading habits: non-readers,...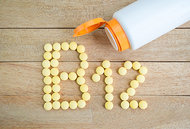 An important study appeared in JAMA Psychiatry in June 2016, providing additional evidence that high blood levels of vitamin B12 can slow the shrinking of the brain that commonly occurs after age 60. Previous studies have shown that vitamin B12 and other B vitamins (folic acid and vitamin B6) can slow the rate of brain atrophy in older subjects with mild...
A recent study expands on a concept put forth a few years ago regarding physical activity: lack of it can be just as dangerous as smoking when it comes to your health. "Sitting is the new smoking" was an oft-repeated phrase in health care and the workplace, but it may be supplanted by an even more encompassing phrase: "Being out of shape is the new...
Tethered oral tissues (TOTs) can manifest as either a tongue tie (whereby the thin piece of skin under a baby's tongue restricts movement of the tongue) or with the upper lip restricted due to being anchored to the gum. This thin membrane of tissue should undergo cell death during embryonic development, but in some cases will fail to do so, creating a...