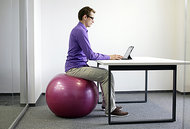 What do you feel when you're stressed? If you're experiencing a high level of stress right now, this may be an easy exercise for you. For many people, the physical reaction can include a sense of painful, stiff weight on the neck and shoulders; as if some mysterious force is pulling you down, urging you to curl up into a little ball and avoid the stress...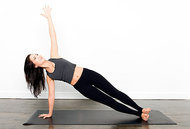 OK, so you're sticking to your exercise program faithfully, day after day, week after week. That's an important step in your quest for lifelong fitness and health. But why aren't you enjoying it like you used to - and why aren't you seeing the results you've grown accustomed to seeing in the mirror? The problem isn't the amount of exercise you're doing...
By Dr. Isaac Eliaz
Minerals are essential micronutrients that are required in small amounts for the body to function properly. Untreated mineral deficiencies can cause serious health problems including endocrine (hormone) imbalances, osteoporosis and anemia.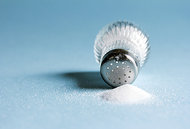 What's wrong with a little sodium? Nothing; in fact, sodium is an essential nutrient that regulates blood pressure, blood volume, osmotic equilibrium and pH. If your body gets less than 500 mg of sodium daily, you could be in trouble; on the other hand, far too many people exceed that minimum requirement by several thousand milligrams, if not more.
As the seasons transition from winter to spring, there are a few things you can do to make sure your skin looks healthy, feels healthy and actually is healthy. The most important thing to remember about skin health is that it needs to come from within. By that, I mean your mood, what you eat, how you sleep and whether you are exercising or not all have...
If you're a parent or knows one who is (which is just about everyone reading this), you know there are no hard-and-fast rules to follow when it comes to raising children. That said, you've also learned – or will learn the hard way soon – that some simple do's and don'ts can make life a whole lot easier.