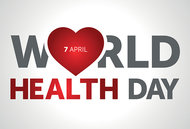 By Kevin M. Wong, DC
Your spine takes quite a beating over the years. A lifetime chiropractic plan can not only provide the necessary adjustments required along the way, but also help with nutritional recommendations and exercise guidelines to help keep you fit for life.
Have you been effectively (or not so effectively, if you think about it) hibernating this year? What we mean is, have you taken a hiatus from your exercise routine – even though it was working and you were feeling great? Trust us, you're not alone. For various reasons, many of us struggle with consistency, and that starts with our commitment to working...
Heart disease, stroke and diabetes: three of the primary causes of death in today's Standard American Diet (SAD) culture. Fortunately, the common cause is also the solution, with a recent study underscoring the power of a good diet in preventing these potentially fatal conditions and implicating specific foods as culprits in the disease epidemic.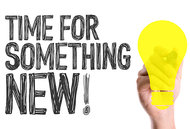 "There is no better place on earth to have a news event," the National Press Club boasts, and it's easy to understand why: Every year, the 108-year-old Washington, D.C.-based organization hosts countless press conferences on the hottest topics impacting America and often the world.
If you read a book today, you may live longer. Scientists have found that by simply reading every day, you can tack on almost a full two years to your life. The good news is, you don't have to read an entire book every day to reap the health benefits, either. Further good news: You can reap other health benefits, too, all from the joy of taking in a good...
Stress isn't good for your health, pure and simple, and research continues to prove it. The latest study links chronic stress with weight gain and difficulty losing weight. According to the study, which tracked more than 2,500 men and women ages 54 and older for more than a decade, levels of cortisol (appropriately nicknamed "the stress hormone" in the...