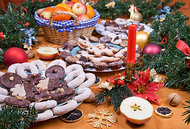 Feeling more than a little discouraged in the aftermath of your latest holiday overindulgence – the Thanksgiving feast? You're not alone in feeling that way, but that's not the best news. While you can expect December to be just as, if not more challenging to your diet and fitness goals, the best news is there are easy strategies you can adopt to ensure...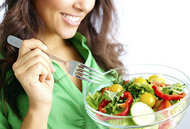 Most people I know, are very afraid of the "C" word. Cancer. Even patients who are not afraid of heart disease or other diseases, somehow, cancer is the word they are incredibly scared of. I don't blame them. It sure does scare me a lot. So, what can we do to help prevent cancer and if you have already had cancer, how can you prevent recurrence?
Flu season is in full effect. Are you prepared? If you are looking to staying healthy this flu season go for a few natural foods that can boost your immune system. Here are three that have been proven to do the job:
1. Raw garlic
Garlic is considered a powerful flu fighter. Garlic contains compounds called allion and allicin, which have direct antiviral...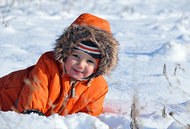 Parents in my clinic are always asking about how to keep their children healthy. I am a fundamentalist by nature in the sense that I think the day to day little things affect their health the most. In my opinion, the top three main aspects that I think may impact a child's health are the following:
Nutrition: food is the foundation of health and cellular...
What matters more? Physical activity or your BMI? According to researchers, the more you move the better. Researchers at Middle Tennessee State University, examined 10 past studies that recorded information about participants' body mass indexes and fitness levels. The studies looked at the weight and fitness levels of thousands of participants (the...
Turmeric is a member of the ginger family. It has been used for thousands of years in India as a spice and food additive, helping give many curries color and flavor. The plant's root and rhizome, or underground stem, are used medicinally.