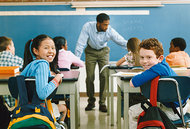 Within the past several weeks, children of all ages have returned to the classroom. And another school year means ... back pain? Yes, it's true; adults aren't the only ones who can suffer from this all-too-common affliction. Your kids are at risk for back pain during the school year. Here are a few of the primary reasons why they're at risk and how you...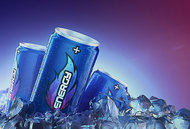 The popularity of energy drinks is on the rise among adolescents and young adults, with consumption rateshighest among males 18-34 years of age. The energy drink industry is global and generates astonishing revenues, with 2014 sales reaching nearly $50 billion worldwide according to BeverageDaily.com. Energy drink users notice increased cognitive...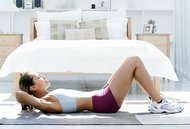 You've been working out for the past three months and you're feeling great. You're losing pounds, dropping inches off your waistline, and toning and tightening muscles you didn't even know you had - and that thought you'd forgotten them. Then you hit the proverbial workout wall and your enthusiasm starts to go downhill. Every workout feels the same, you...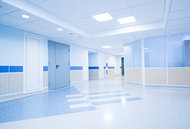 Imagine chiropractic care as a pain management option at hospitals nationwide. Not as far-fetched as you might think now that The Joint Commission, which currently evaluates and accredits more than 21,000 health care organizations and programs throughout the U.S. – including nearly 90 percent of all U.S. hospitals – has issued revised pain assessment and...
Don't think your spouse's back pain is a big deal? It may actually make the pain – which is a big deal to them, no matter what you think – even worse, according to new research. While positive support and encouragement has been shown to reduce feelings of pain, this study confirms just the opposite: Lack of support can intensify pain.
If you're not eating nuts, you should be, because research suggests nut consumption lowers the risk of suffering numerous forms of cancer. The latest connection: A subtype of gastric cancer known as gastric noncardia adenocarcinoma (cancer of the lower stomach) may be less likely to develop in people who consume nuts or peanut butter regularly. In...