Low back pain is common, but how it's treated varies considerably. Unfortunately, too many people skip chiropractic when they could be enjoying the proven benefits – and avoiding the risks associated with pain medication; or even worse, back surgery. The authors of a new study hypothesized that adult patients with newly diagnosed lumbar disc herniation...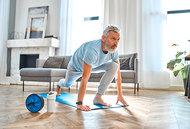 The dreaded "C" word – cancer – lingers in the back of our minds, no matter how healthy we are. That's because while we can reduce the risk that certain cancers will strike, the risk is always there. Lowering that risk as much as possible – now that's something we can control. Exercise is one proven way to do it. Exercise is so important in the cancer...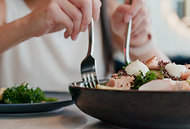 Women, listen up: What you eat (or don't eat) can influence your risk of suffering a hip fracture – a dangerous / debilitating bone break, particularly with age. A new study suggests a few simple additions to your daily diet could be key. Do you know what they are? Perhaps they're already staples of your diet. Let's take a look at recent study findings...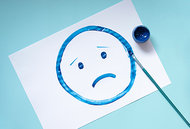 If you're not already utilizing chiropractic care to resolve your back pain and reduce the likelihood it will return – not to mention improving your overall health and wellness – that means one of two things: you haven't suffered back pain (yet) or you've decided to temporarily suppress the pain with over-the-counter or prescription medications. The...
As in red food dye, which may increase the risk of inflammatory bowel disease (IBD). Considering how many things we eat contain red food dye these days, it's high time for a lesson in why avoiding it should be your #1 priority. Let's look at new research linking the dye with IBD to make our case.
High body-mass index is associated with numerous elevated health risks, but one many people don't realize is that being overweight / obese hurts – as in an increased risk of experiencing one or more musculoskeletal (MSK) conditions. If you doubt whether this is a possibility, you've probably never been overweight / obese; and you certainly haven't seen...