When it comes to spinal pain, it's a big mistake to limit the conversation to adults. In fact, anyone at any age can suffer spinal pain, which makes chiropractic care essential for people of all ages. What's more, research shows that even in adolescent, teen and young adult populations, chiropractic is effective at relieving pain.
Intermittent fasting is an increasingly popular method of weight loss, but it also has profound cellular benefits, according to an expanding body of research. It also isn't nearly as challenging as you might think, so let's explore why contracting your daily eating window should be under consideration, regardless of whether you need to lose weight or not.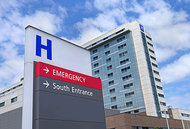 And that's not the only benefit of committing to working more physical activity into your daily schedule, according to a recent study that evaluated hospitalization rates for the top 25 different non-cancer conditions requiring hospitalization. Not getting hospital bills also means you're healthy enough to avoid hospitalization, which is the big benefit....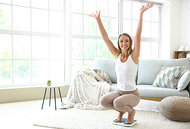 We're not talking about a helmet that protects your brain from impact (and by the way, research is showing even helmets – e.g., the ones football players wear – don't appear to offer nearly enough protection). We're referring to new research that suggests obesity initiates brain changes similar to that seen in Alzheimer's.
Remember when COVID gripped the international headlines? Now it's long COVID, a constellation of post-infection symptoms that can be more troubling (and definitely longer lasting) than the initial infection. Fortunately, as research reveals the reality of long COVID, it also offers a potential path for preventing it.
Your brain is an amazing, incomprehensible marvel (unless you're a neuroscientist, in which case it's just as amazing, but definitely more easily comprehended). But just like every other organ in the body, it generally doesn't function as well over time. Memory loss is a perfect example, and a troubling one for most people. After all, your ability to...